About Michael
Michael met Jens at a party in the Homogen group in 2003. Sold his apartment in Mølleåparken in Lyngby and moved to Jens at our current address the same year.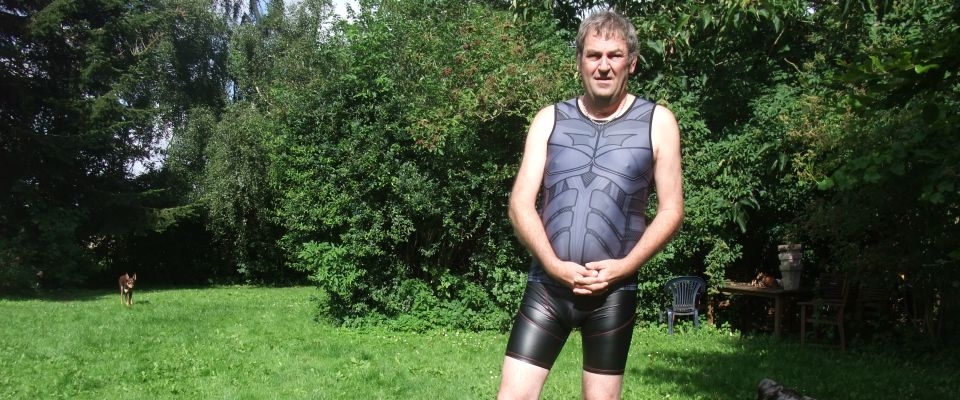 Michael in the garden on a lovely summer day in 2022
Michael has been working as a bus driver for the last many years, but has recently had to give this up due to the diagnosis of Parkinson's. Michael expects to retire in early 2023.
Michael was originally trained as a freight forwarder and trade assistant and has for many years solved tasks in export-oriented procurement for a number of foreign projects in the engineering and construction industry. In the period 1977 to 1982, Michael was stationed in Greenland with work within the Royal Greenland Trade Department as a trade assistant.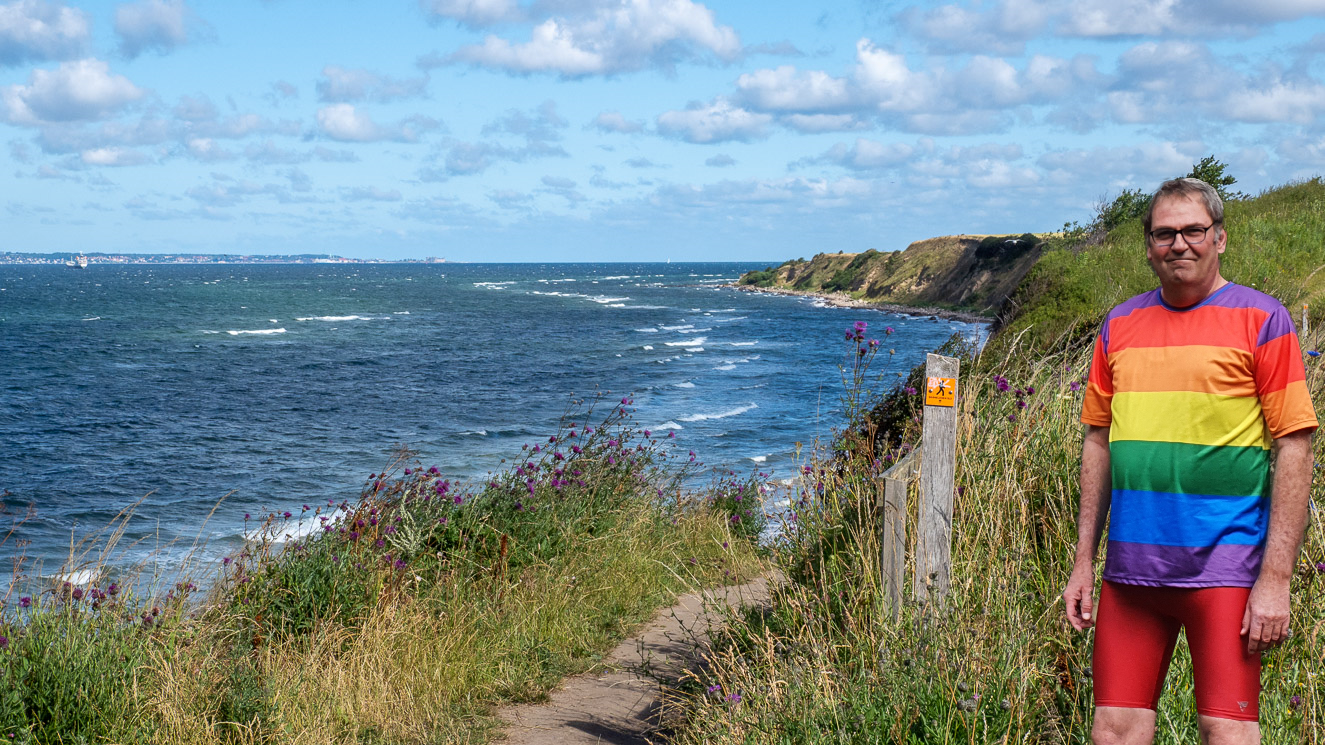 From a hike on Røsnæs
Outdoor life has always been of great interest. Over the years, it has become a lot of hiking, skiing, canoeing and kayaking, cycling holidays at home and abroad. Here at last a little more leisurely arranged, with rides in the caravan and then walks from the camping location.
Below include a slide series from a hike on Söderåsen in the southern part of Sweden, where Michael was tour guide for a Danish hiking club.
Michael was also a member of the gay hiking club HOVSA for a number of years. It turned into a series of wonderful trips in Denmark and in southern Sweden. Unfortunately, the club is now dissolved.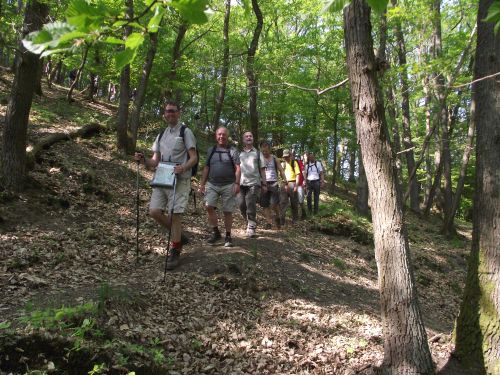 From a HOVSA gay hike in Sweden