About Jens
Jens met Michael at a party in the Homogen group in 2003. He then lived at our current domicile in this country - a so-called homestead with associated 8.5 acres of land.

Jens walk in the wood with the dogs
Jens originally comes from Glostrup, where the family had a grocery store. Educated eighty from the hairdressing school in Copenhagen (4-year education). After his education in Glostrup, he has had his own business in Glostrup (Salon Balkonen), hairdressing business in Dronningmølle and the last many years with business from our domicile. Has now retired well-deserved after more than 50 years in the labor market ..
Today, free time is spent on household chores, walks in the woods, gatherings with friends and family.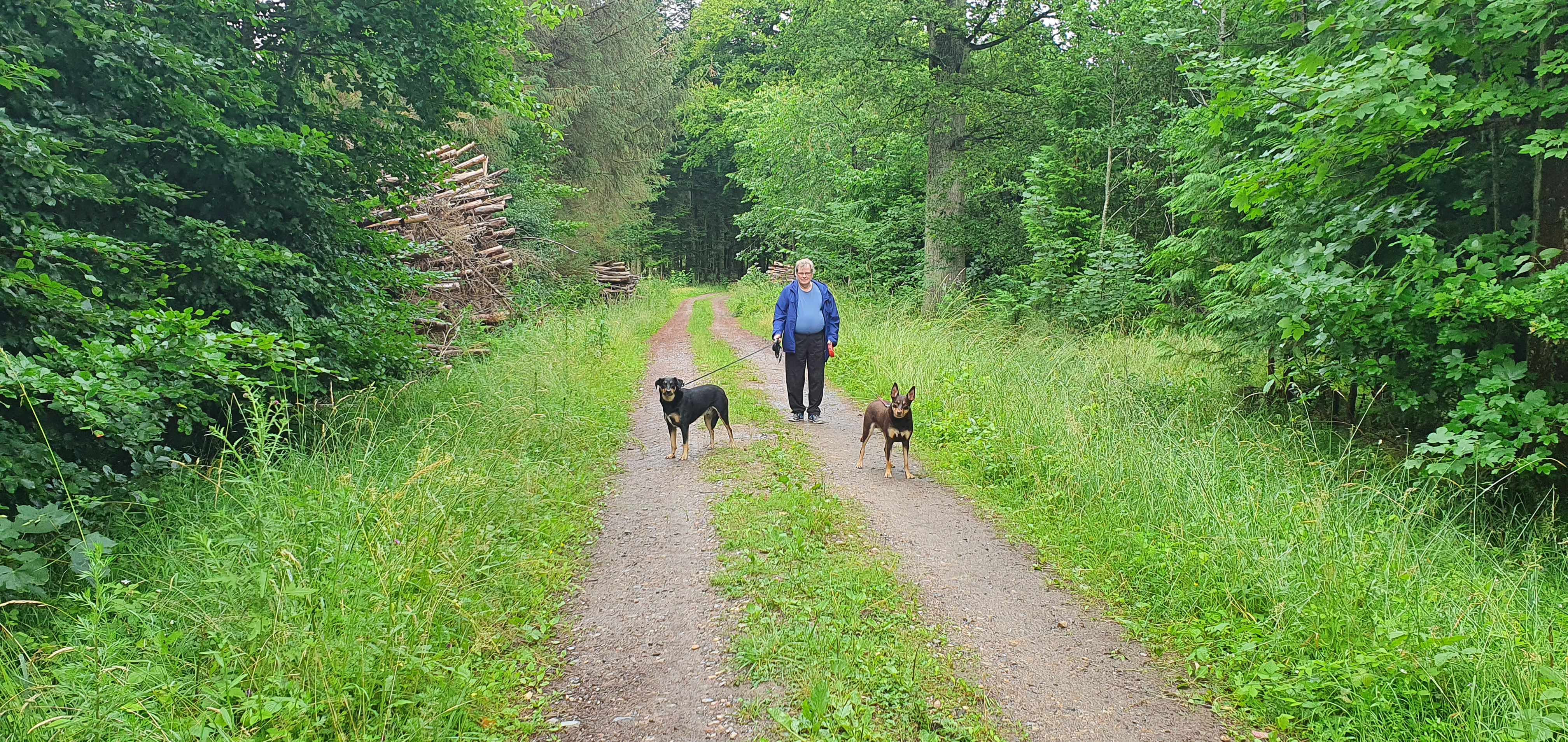 A walk in our loocal wood with our dogs
More to follow soon.....